Kinnaree Thai Kitchen
2415 N Ashland Ave, Chicago, IL 60614
Order now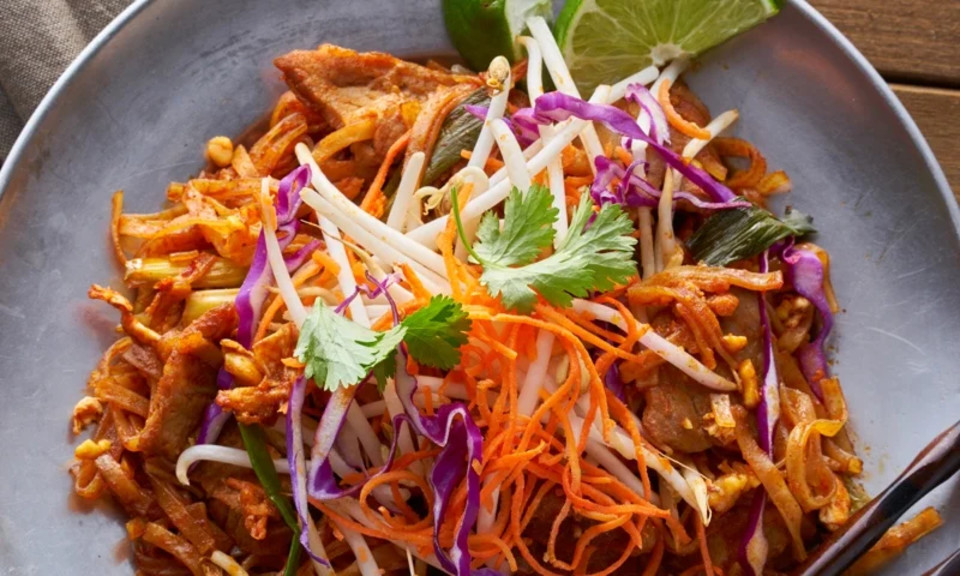 Tomer
Finally, a Thai restaurant that actually has the flavor profiles of food from Thailand! Not so super authentic that Americans will feel overwhelmed, but not so Americanized that it no longer resembles real Thai food. A bit more authentic and completely yummy! Any real Thai food fan should give it a try, and opt for dishes not offered everywhere else (i.e. not Pad See Ewe, Pad Thai, etc.)
kevin
I love this place. It is amazing. All of the curries are fantastic and they have the best crab rangoon in Chicago. I did not care for the kinnaree noodles but everything else is amazing.
Christine
Kinaree was so good! I'm actually scared because it's around the corner from me and I don't need to be eating pad Thai every day! I am more often let down by
Jon
Amazing, the best thai food you'll have in the city! Don't snooze! And don't forget to try the green curry (;
Sydney
Everything tastes incredible! I order from here once a week! The Pad Se Ew is incredible and all the currys!!
About us
Today

Delivery: 5:00 PM - 10:00 PM

Takeout: 5:00 PM - 10:00 PM

Delivery

Monday:

11:00 AM - 3:00 PM

Tuesday:

11:00 AM - 3:00 PM

Wednesday:

11:00 AM - 3:00 PM

Thursday:

11:30 AM - 11:00 PM

Friday:

11:30 AM - 3:00 PM

Saturday:

11:00 AM - 10:00 PM

Takeout

Monday:

11:00 AM - 3:00 PM

Tuesday:

11:00 AM - 3:00 PM

Wednesday:

11:30 AM - 3:00 PM

Thursday:

11:00 AM - 3:00 PM

Friday:

11:00 AM - 3:00 PM

Saturday:

11:00 AM - 10:00 PM